English below
Zou jij het leuk vinden om samen met een collega schoonmaak te verzorgen op een van onze locaties? Dan ben je bij ons van harte welkom! Het vak leren wij je wel, dus ervaring is niet vereist. Wel willen we graag dat je gemotiveerd bent om te gaan werken.
Locaties:
We hebben ruimte in Noordlaren
Werkdagen: maandag en vrijdag
Werktijden van 11.00 uur tot 13.30 uur
We hebben ruimte in Paterswolde
Werkdagen: maandag en donderdag
Werktijden van 09.00 uur tot 12.00 uur
Werk je liever rond de avond? Dat kan ook.
We hebben ruimte in Groningen
Werkdagen: maandag t/m vrijdag
Werktijden: 17.00 uur tot 18.30 uur
Laat van je horen! Je kan Miranda mailen of bellen op 06 25 06 52 00. Kijk voor meer informatie over ons bedrijf op sociaalschoonmaken.nl!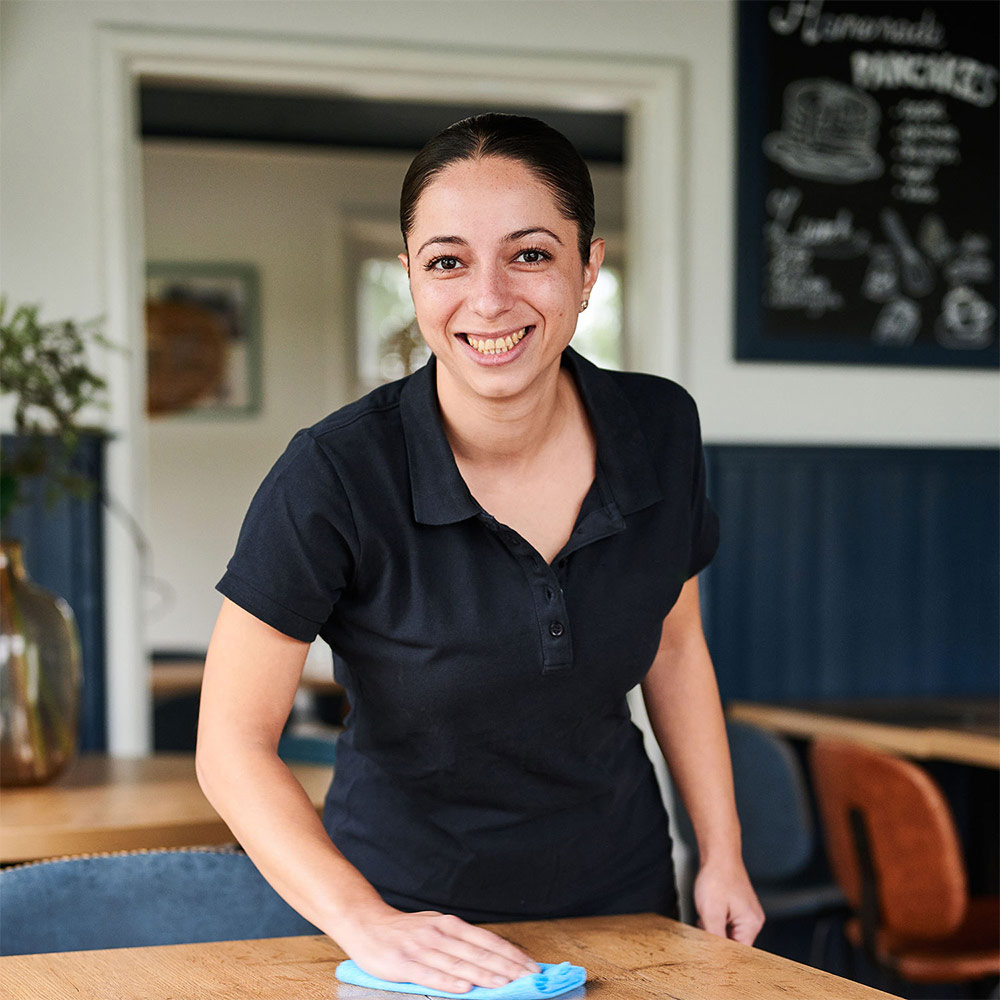 English:
Are you looking for a job and would you like to be responsible for the cleaning at one of our locations, together with a colleague? You're more than welcome! We will teach you all the ins and outs of the cleaning business, so you won't need any experience. The only thing we need you to be is eager to learn and motivated to work!
Locations
We have room in Noordlaren
Working days: Mondays and Fridays
Working hours: from 11 AM till 1.30 PM
We have room in Paterswolde
Working days: Mondays and Thursdays
Working hours: from 9 AM till 12 AM (noon)
Would you rather work in the evening? That's also possible.
We have room in Groningen
Working days: Monday till Friday
Working hours: 5 PM till 6.30 PM
We are looking forward to hearing from you. You can send an email to Miranda or call her at +316 25 06 52 00. For more information about our company, take a look at our website (Dutch only).